For directions to our Headquarters and Running Grounds,
just follow the maps and the step-by-step instructions.
---
From "Anywhere USA" find the great State of Louisiana.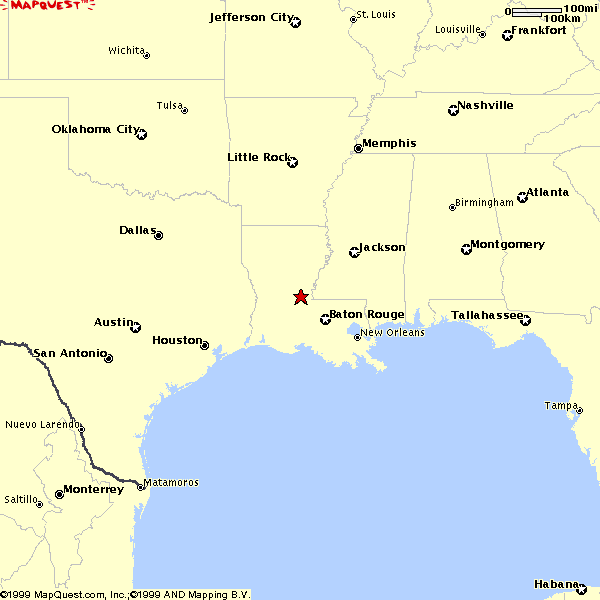 Once you are in Louisiana, go to Interstate 10.
Along Interstate 10 about halfway between Lake Charles and Lafayette...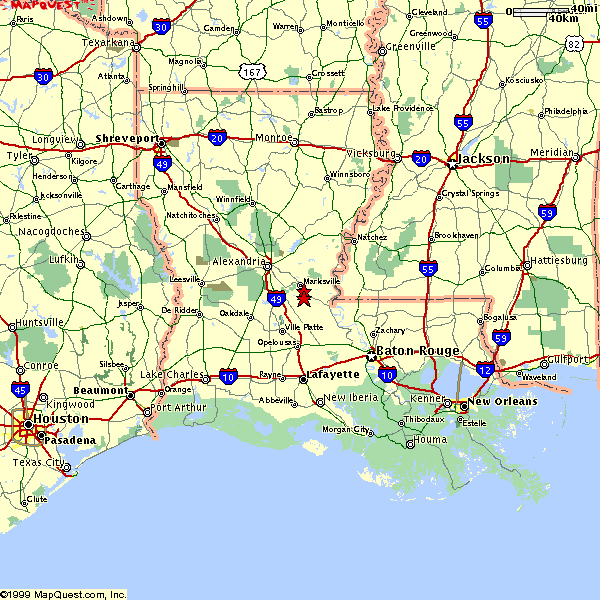 ...you will find the small town of Egan.
Stay on Interstate 10.
Just west of Egan...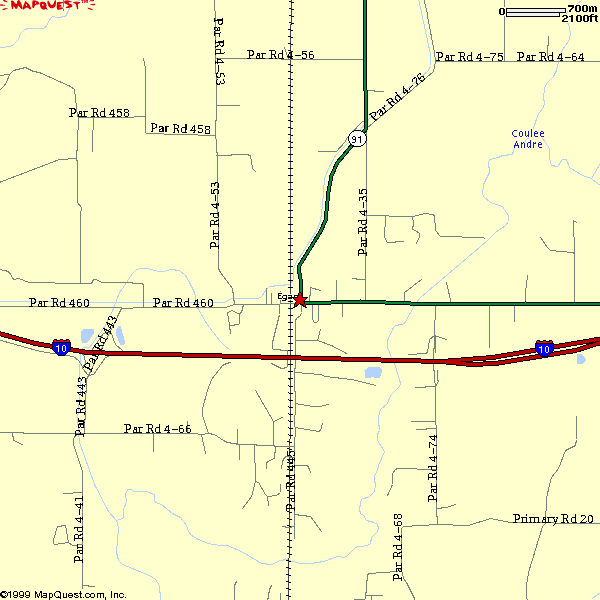 ...is Parish Road 443 (Exit 72).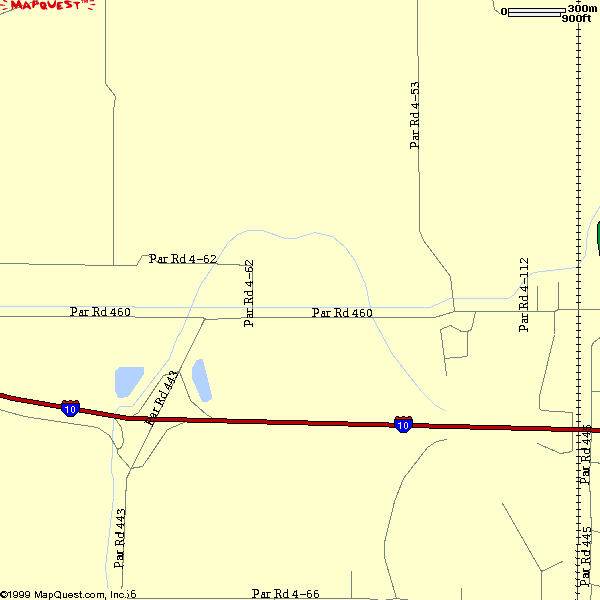 Take Exit 72 and travel north on Parish Road 443 about 100 yards to
The "Cajun Haven Camp Grounds" which will be on the right.
(just north of the pond on the right)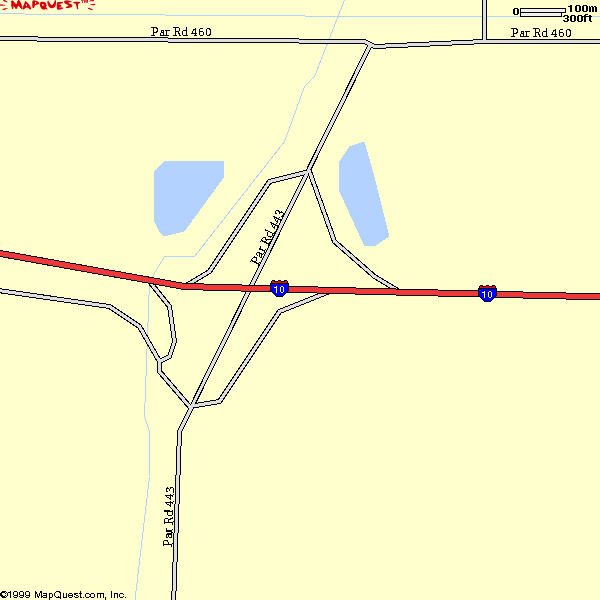 Go to the Pavillion and experience the finest in Cajun Hospitality.
(Signs will be posted)